I'm going to tell you the story of a girl. Her name was Megan and she loved books more than anything. She never went anywhere without one and loved escaping into her own worlds and those created by supernatural and mystical beings called 'Authors'. One day, she decided to set up a book blog, so she could share her love with other book lovers. She called her blog The Book Addicted Girl and soon found many bookish friends who she could be obsessed with. She met authors and publishers and was sent books to read. It was like a dream come true...
But there's a dark side to book blogging. Poor Megan fell into this dark side, unable to resist the lure when the Book Gods said...
And soon Megan was hooked. She started
and was stalking authors on line, going:
Now she was even more crazy and obsessive than ever before. She'd count the days until the next book in her fave series was released, and at first she'd be excited like:
and then it went darker... First this:
?!?!
and after much crying she'd beg:
Because these cliffhangers? Well, they made her brain scream:
And she grieved horrid plot twists and cliffhangers and screamed:
before finally just breaking down and...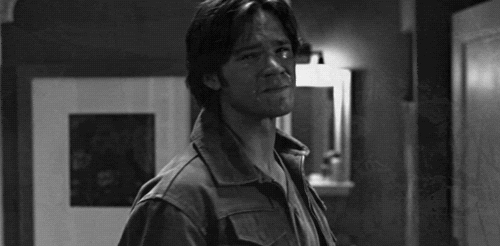 Some even made her want to do this with the book:
She'd loved fictional characters until she went
She'd look at these characters, these guys, who loved girls in books, girls who wrote in first person, and say:
But she pretended to be normal and she'd be like:
Then she got over it - being normal, I mean. She embraced it, looked at people and said:
The dark side of blogging that involves fangirling, screaming, stalking, crying, laughing, going crazy and making fanart? Yeah, she still hasn't shaken that...
Now this girl is, obviously, me. And every single word of this is:
So fellow book bloggers...
I hope you love it as much as I do, even if it drives you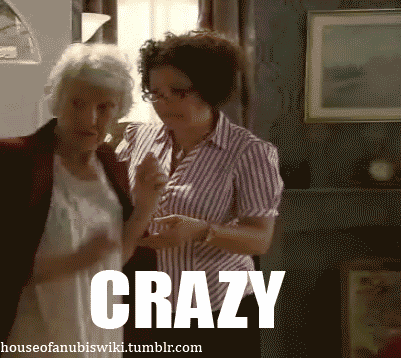 I'm stopping now... I'm sorry for all these random posts. The thing is,
and I know that this whole post is just screaming
It's fun and it's true. And besides. If you think I'm crazy and are denying all of this, well:
Crazy person out and have a good Funny Friday! :D